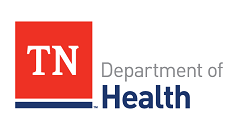 Tennessee Syringe Services Program (SSP) Annual Reporting
Complete and submit the following syringe services program annual reporting documentation by March 31st.
Any organization (such as a community-based organization or health department) that promotes scientifically proven ways of mitigating health risks associated with drug use, may establish and operate a syringe services program. The objectives of the program shall be to do all of the following:
Reduce the spread of human immunodeficiency virus (HIV), viral hepatitis, and other bloodborne diseases;
Reduce needle stick injuries to law enforcement officers and other emergency personnel;
Encourage persons who inject drugs to enroll in evidence-based treatment; and
Provide overdose prevention services, including access to naloxone.
The Tennessee Department of Health (TDH) is required by law to approve all organizations seeking to establish and operate a syringe services program. All applicants are required to fully complete the application and provide the requested information per §T.C.A Title 68, Chapter 1.
For questions, please contact SSP.Health@tn.gov.
Page 1 of 1
You have selected an option that triggers this survey to end right now.
To save your responses and end the survey, click the 'End Survey' button below. If you have selected the wrong option by accident and/or wish to return to the survey, click the 'Return and Edit Response' button.